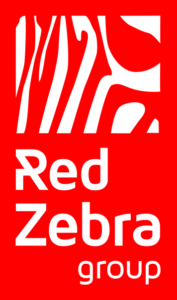 Story of the ZEBRAS
We believe in the uniqueness of every individual and the magic of teams and organizations. Every person has a unique line as well as the Zebra. Each team has its own wisdom and character, as every herd of zebras is also unique. We chose the Zebra as a metaphor because it stands for who we are and what we believe in.
Every stripe of a zebra is as unique as a fingerprint. This herd animal that can be domesticated lives in the group in question, as we realize that it is inextricably linked to the larger whole. Yet the zebra itself are off course: this interdependence is used as a foundation for self-development. That is what we do: Bringing the intention to life and allowing the unique talent to flourish, from you, your employees and your entire organization.
Our choice for the color red is no coincidence: Red is not only the color of love, passion and fire, but also stands for growth, development and the "soft" side. We as RedZebras help you, your team and your organization to make a safe crossing in a risky environment, just like a pedestrian crossing.
 "The meaning in life is to find your gift, the purpose in life is to give it away" Pablo Picasso
StoryConnect develops applications for clients (profit, non-profit sector and government) who want more insight into the environment of residents, customers and employees.
Our clients look for ways other than interviews or questionnaires to gain insight into daily practice and to continuously learn and improve.
Our applications are based on the method of working with experiences. We develop applications in a participatory and iterative way. So that our applications fit into the context and feel, and deliver concrete actions.